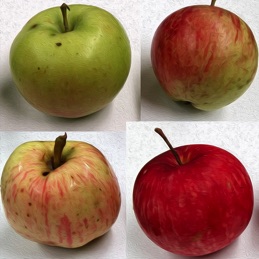 Do you have access to a heritage cultivar we could add to our database? You can help expand our ability to identify trees for others, and to explore the relatedness of heritage apple cultivars.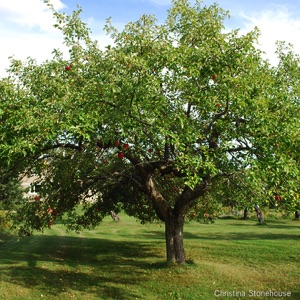 Step 1 : Tell us about your tree
We'd love to hear about your heritage apple tree.
Tell us a few things to help us decide whether it's a candidate for our genetic library:
• Is it missing from our current list, or marked as "needing more samples"?
• Better yet, is it on our list of trees we're looking for?
• Is it a cultivar grown in the past in Ontario with some frequency?
(We can check this for you if you don't know)
• How confident are you of its identity, and why?
• Do you know where your specimen originated?
(e.g. as a cutting from a particular supplier, or as a tree from a nursery)
• Are you willing to send us some leaves?
Send us an email (pkron@uoguelph.ca) with the answers to these questions, and we'll let you know if we can use your specimen.
Step 2 : Collect and send some leaves
Assuming your tree is a candidate for our dataset, we'll mail a collecting kit to you.
Once you have the kit, just follow steps 2 to 5 of the instructions for tree testing. There will be no fee.