Support us with a donation
The work we do costs money, and only a part of it is covered by the fees we charge.
If you would like to support this project by making a donation, please click on the secure "Donate" button below. All funds will be directed to the Ontario Heritage and Feral Apple Project, and you will receive a receipt for tax purposes from the University of Guelph. Thank you!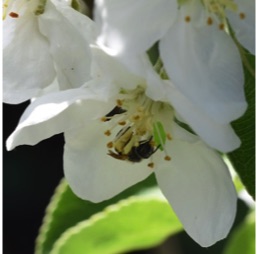 We're just getting started, and we would love to hear any feedback you have about this site, or about the project itself.
Tell us about your apple-related group. We'd love to hear what other groups are doing, and we can add you to our "Links" page.
If you're a researcher and might be interested in collaborating, let us know.
Once things are underway, there will probably be opportunities to volunteer.